Sandy Smith:
I have been buying and selling antiques for over 35 years. My merchandise has been gathered while traveling to England and France.
Each item I place in The Belle Meade Shoppes is hand selected from English and French antique dealers, fairs and shows. An eclectic array of antiques is available including English and French porcelains, writing slopes and sewing boxes, French mirrors, small silver pieces as well as pine, mahogany and bamboo chests, stools, chairs and tables.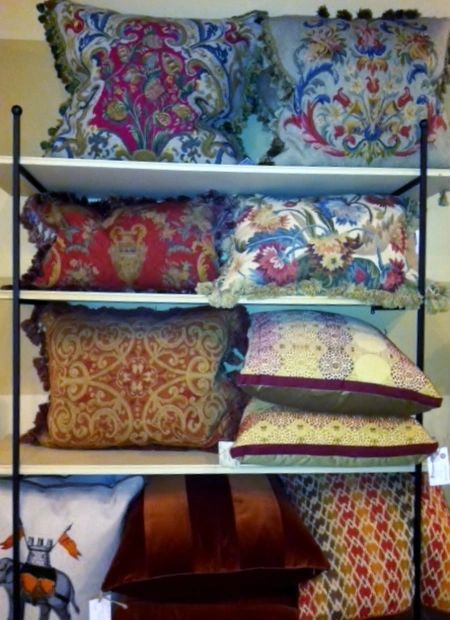 Susan Basham:
I started my working career in the gift and decorative accessory business industry almost 40 years ago as the senior buyer of China, Silver and Gifts for Castner-Knott.
After that, a second career as an Interior Designer. As a licensed and professional Member of ASID, I spent many wonderful years with Phyllis Avant in our design firm, first called Zeitgeist, then Bonner-Avant Interiors. We did residential design and a lot of those Jr. League Showhouses together.
Currently as one of the co-owners of The Belle Meade Shoppes, I maintain the space everyone calls the "Pillow Room". (My back got tired of hauling all the antique furniture and I decided pillows were easier to display) I also divide my time with a few design clients, gardening, and as one of the three commissioners of Watkins College of Art, Design & Film.